Museum Café
---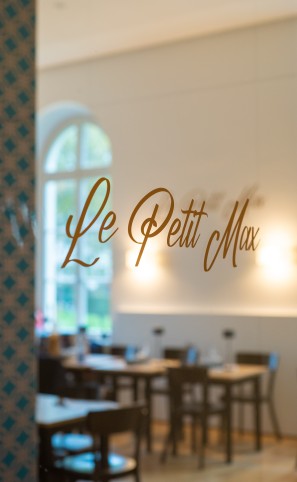 Le Petit Max, Max Ernst Museum Brühl des LVR, Photo: Marianne Miggel
Le Petit Max
Museum Café »Le Petit Max«
The reopened café in the historical part of the Max Ernst Museum offers modern cuisine on a regional basis as well as French specialities and homemade cakes. Guests can choose daily changing dishes from a lunch menu.

The interior of the new café »Le Petit Max« offers seating for around 45 guests, with additional seating on the outdoor terrace when the weather is nice. The museum café is located in the immediate vicinity of the UNESCO World Heritage Site Palace Augustusburg with its extensive park and gardens.

Reservations for larger groups and private parties are gladly accepted.

Contact:
Café »Le Petit Max«
Max Ernst Museum Brühl des LVR
Thomas Klose
T +49 2232 94 977 60
info@café-le-petit-max.de
www.café-le-petit-max.de
Opening hours: Wednesday to Sunday | 11:00 a.m. – 6:00 p.m.

The café is closed from December 20, 2022 until January 3, 2023.
---